I have the best job in the world picking from your projects to feature. I seriously have so much fun looking through all the links. Let's show off a few from the DIY Under $5 linky and then I show off a couple of pillows from the Point of View Pillow link up.

Link with the most clicks:
My faves:
Upcycle Shirt to Purse by Craft Buds
Graduation Hat Card by Stampin' and Craftin'

Faux Pewter Candlesticks by Mama Says Sew
There were a ton of fabulous pillows on the Point of View link up! Here are a couple of my faves!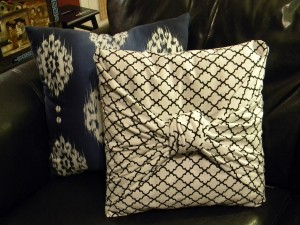 Felt Ruffle Pillow from Persia Lou
You are such amazing sources of inspiration!
Remember to pick up your A Little Tipsy featured button or Point of View featured button HERE if you were spotlighted today!
We have decided to truncate our feed to help protect against stolen content. I apologize for any inconvenience. Please love us anyway. 🙂