This week our little guy will be making his debut and I am excited to introduce a new series including some of my favorite bloggers! Through September I have recruited the best of the best to share a favorite fall idea so get geared up for some fun new fall themed crafts, recipes, printables, and more! Without further adeiu let's start things off with Kiki and Company!
——————————————————–
I am so excited to be here today at A Little Tipsy to kick off fall. I don't know about you, but when I think of fall, I think of SCHOOL! I'm Kiki from Kiki and Company. With 5 little munchkins, I know how those back to school days can be filled with stress and anxiety to get everything ready, but also how exciting and exhilarating it is for our kids as well!
Today, I thought I'd make a fun little printable that you can use as lunchbox notes or for a note to the teacher. I love sending my kids off with little notes placed in random places (like a backpack or the book they are reading) to let them know I am thinking about them while they are away! I also know that I have days that I just want to write a quick thank you to my kid's teachers and having these ready will make that a piece of cake!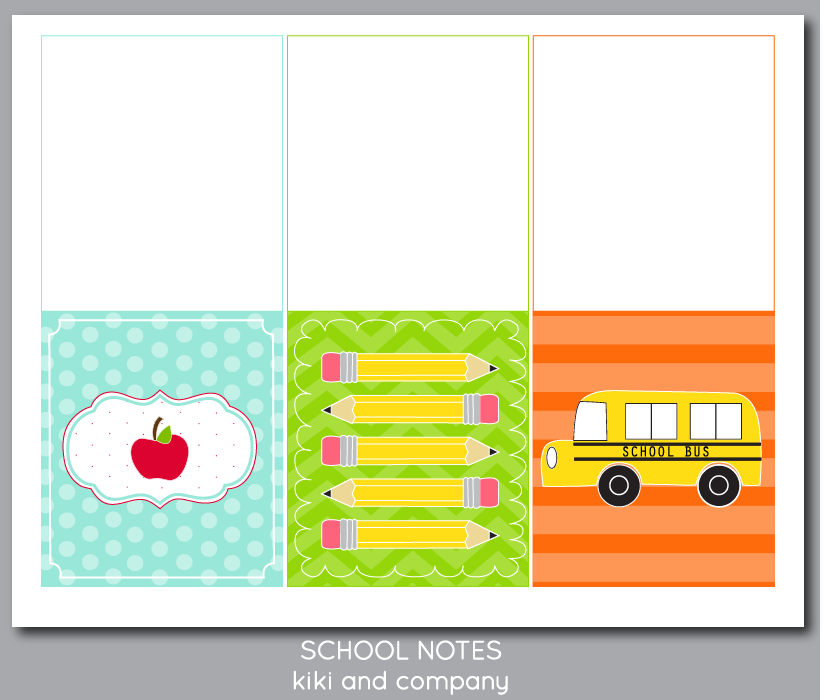 To download these free School Notes, click on the link below:
I hope your fall starts off great and that your kiddos have a great school year!
…..
To find other free School printables at Kiki and Company, check these posts out:
11 Free Sets of Lunchbox Laughs and Notes: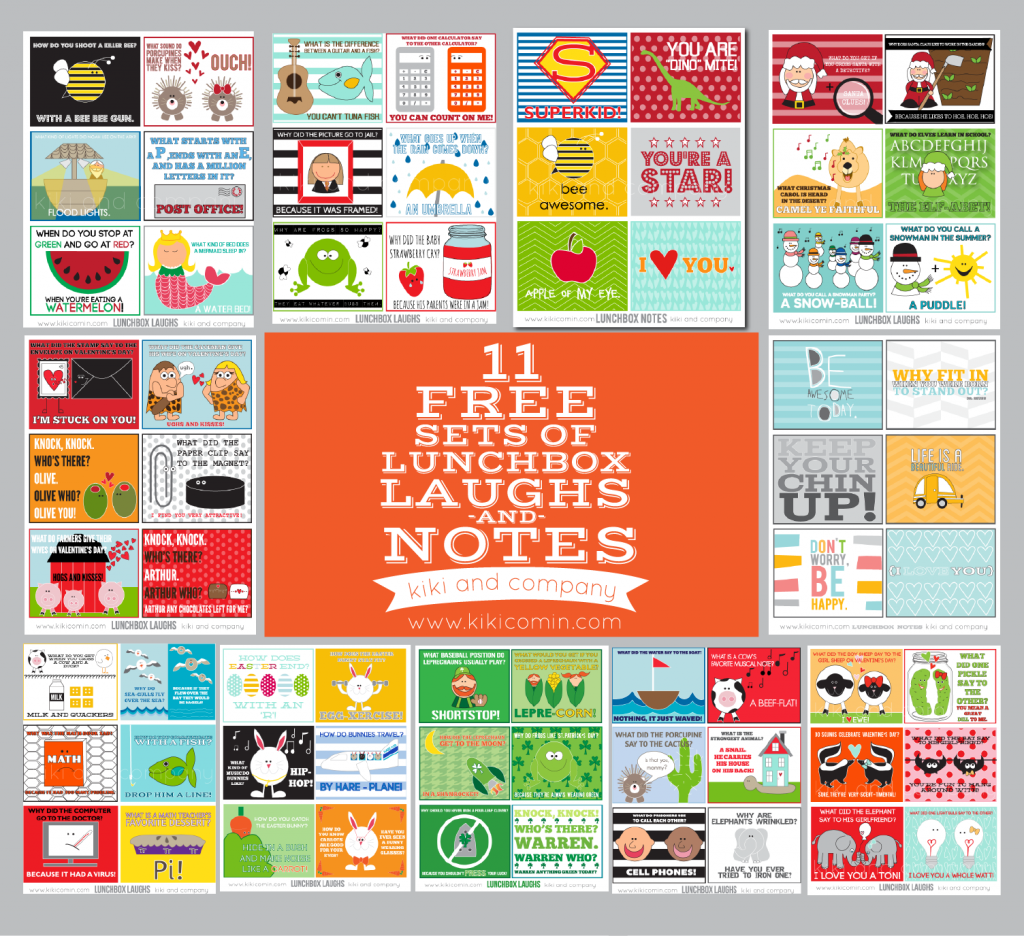 Free Smile Catcher (Back to School Edition)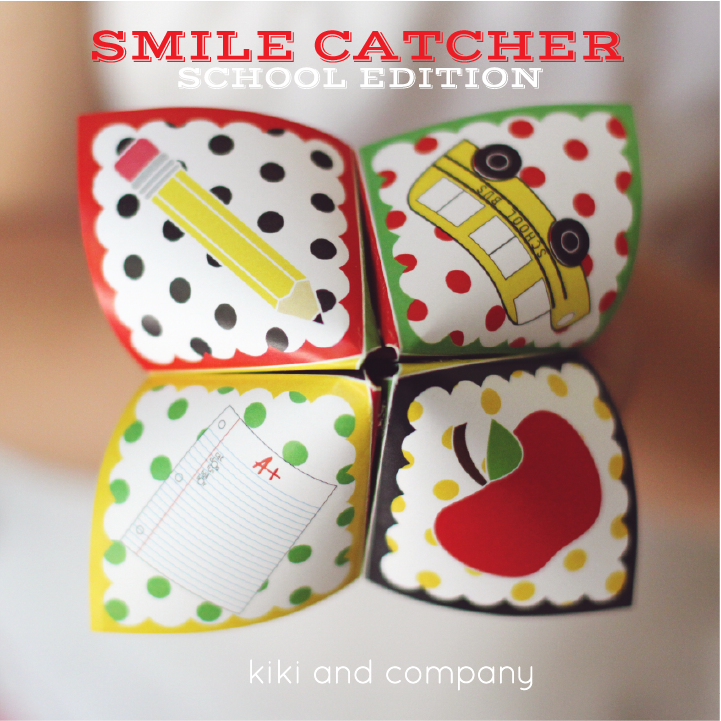 Back to School Photo Cards and Interviews: