Some go for the game, not gonna lie, I go for the food (and the commercials of course, I was an Advertising major, what can I say?!). You can't have a great Super Bowl party unless it is accompanies by great Super Bowl recipes! Here's one of our favorites.
Not sure where it came from, it just showed up one year and has been a favorite ever since. Seriously, these are always the first to go. You have to make them ahead of time, otherwise you will not be able to keep up with people stealing them off the plate! Trust me, I am usually the one doing the stealing. I don't even like peperoncini, but the cream cheese tames the spice and makes a great combo!
Supplies:
Italian Dry Salami
Peperoncini (I bought sliced so I would not have to do it)
Cream Cheese
Toothpicks
Lay out a salami slice. Add a scoop of cream cheese and a slice of peperoncini. Roll up and secure with a toothpick.
It is easy to adapt for kiddos, just leave out the peperoncini. My little guy ate like five while I was making the display for the pics.
Can you tell which team we are rooting for? Green and Yellow Toothpicks…

Yep, the Packers!
My team was pretty much chosen by birth since my maiden name is Packer.
BTW, did you like my footbowl? I won it from Frito Lay last year for this healthy
football dip
recipe. Another must have Super Bowl Recipe! It is basically the first few layers of 7 layer dip.
Stephanie Lynn over at Under the Table and Dreaming put together a HUGE list of Super Bowl recipes. Here are a few new ones I want to try…

Source: Food Network
Totally brings new meaning to bowl of snacks!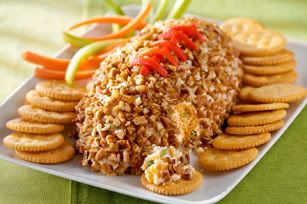 Source: Kraft Foods

We need a football to go with our field!

Source: Watermelon.org
They are totally killin' me with this helmet!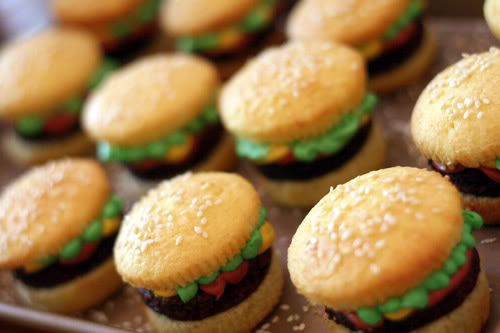 Source: Bakerella
These burgers from sliced cupcakes and brownies are too dang cute!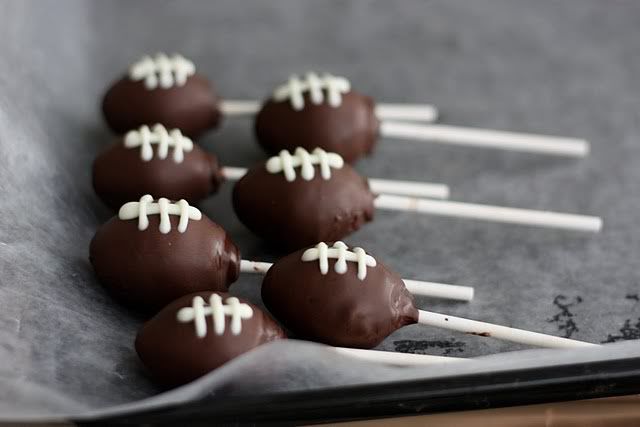 Source: Love and Butter

If you can't get enough of the cake pop trend.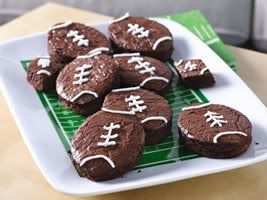 Source: Betty Crocker
A super easy themed dessert

Source: Disney's Family Fun
A fun little game to keep the kiddos entertained.
Hope you all have a fun and delicious Super Bowl and good luck to the Packers!!
Do you have favorite Super Bowl recipes?
Linking Up:
Anything Related
Topsy Turvy Tuesday
Take-A-Look Tuesday
P.S. Don't forget to sign up for free Tipsy updates via RSS or email.
We have decided to truncate our feed to help protect against stolen content. I apologize for any inconvenience. Please love us anyway.