Today's Feature Friday is
Lindsay
who I have been blog stalking for a while now. Lindsay writes
Living With Lindsay
, where she chronicles the adventures in decorating her home. With her trusty glue gun at her side, Lindsay guides you through the pleasures and pitfalls of turning your home into a space you'll love without breaking the bank (and you know I love that!). Here are some of my favorites:
One of her most recent posts was a tutorial on
Painting Laminate Furniture
. I was so excited to see this! I always wondered if you could do this and how it would turn out. AMAZING, that's how! She has the patience of an angel, but look how this armoire turned out!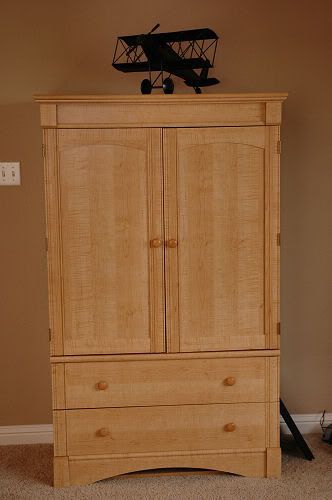 Before After


This next idea is a great way to add some "life" to your decor for those of you who are brown thumbs like me. You cannot kill these
moss balls
, they will look just as good three months down the road. Lindsay has a great DIY moss ball tutorial so you too can have a piece of the outdoors inside. I already got my moss for this project, now I just need to schedule some time!
Another way to add some earthiness to your decor is this
beautiful quail egg wreath
. Lindsay made this during Easter time, but I think it would be a wonderful addition for any time of year. It literally took her 15 minutes to make, which means maybe I could do it in 30!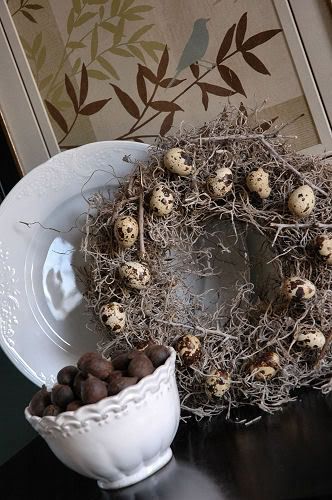 Does your bathtub look like this?
Yep, mine too! But, what if it could look like this?
You too can make your bathtub look like a swanky hotel or spa with Lindsay's
bathtub storage container
tutorial. Be still my heart.
Here's a quick one. She calls it the
Two Second Decorating Fix
. I had to share it because I actually used this while helping decorate at my sister's new house the other day. All you have to do is take the dust covers off the books. What a difference it makes!
Before After
Oh, how I long for the days when I can have pretty things on my tables and shelves and have them stay there. For now, I will settle for being a minimalist so my 18 month old child can roam somewhat freely.
Great ideas and tips Lindsay!
You are now entered in to the hall of fame as tipper of the week!
P.S. Don't forget to sign up for free Tipsy updates
via RSS or email.