Today's Feature Friday is my wonderful friend
Whitney
! I am so excited to be able to share a few of her ideas with you and believe me it was hard to choose. She does so many cute things!
For those of you swinging over from the party, Here is an adorable idea for a
birthday party favor
. Her son Rocco was turning 5 and she personalized candy wrappers. So sweet. (I am workin' it up the punny scale.)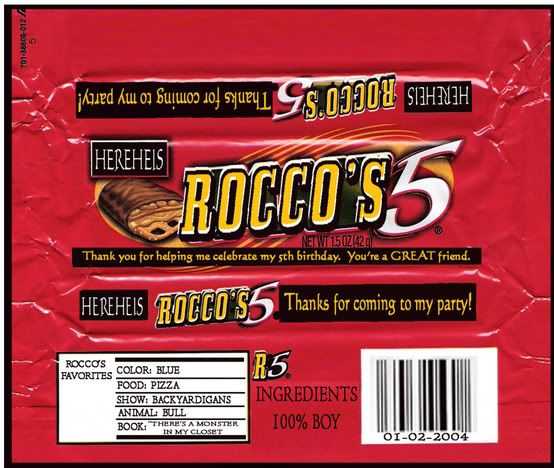 Or how about a little
budget spring decor
...
How fantastic is this little DIY arrangement made with carnations and a sugar shaker. Ingenious! See the tutorial
here.
This is one even clumsy old me could do. Flower arranging has never been my strong suit. This is like paint by numbers. :)
Can't get enough Fassio Fantastico? Check out her
Super Bowl
super dip and get some inspiration for March Madness!
Almost done...not only does Whitney provide me with the best boy hand me downs on the planet (80% of my little guys wardrobe), but she also took the most adorable pics of my guy a few months ago that I just have to share. She is so talented!
Great ideas Whitney!
You are now entered in to the hall of fame as Tipper of the Week!