The
April Visiting Teaching Message
continues the theme of learning about the purpose of Relief Society. My favorite part was again a quote from Julie B. Beck. I bet you aren't surprised by that. 🙂 It talks about personal revelation and how we can not succeed without it.
Feel free to print it out and share with your sisters.
I used the free Just my Type digital scrapbooking kit from Everyday mom Ideas.
I have had a lot of people asking how to print these off. It is really easy to right click the image and copy. Then, you can paste it in to word and re-size and copy as necessary for how many you want on a page. You can also right click and save, then open with Windows Photo Gallery which allows you to print choosing your paper size. I choose 4×6 and do them on photo cards.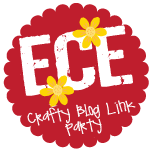 P.S. Don't forget to sign up for free Tipsy updates via RSS or email.
We have decided to truncate our feed to help protect against stolen content. I apologize for any inconvenience. Please love us anyway. 🙂