Graduation is a huge milestone and a great reason to celebrate. We scoured through the blogisphere to find you the best of the best when it comes to graduation parties and we found some of the most amazing inspiration. From fun treat ideas to delightful decor there's a little something for everyone from colorful to classic. Without further adieu I give you my favorite graduation party ideas from seven truly amazing graduation parties!

Chalkboard Inspired Graduation Party from Big Dot of Happiness
Balck and white is so classic! Choose your pop of color and you're ready to go!




Graduation Party Ideas from Frog Prince Paperie
Love this color theme and the incorporation of the black and white photos!




Graduation Congrats Party from Kara's Party Ideas
I love this over the top dessert bar, all in school colors!




Blue & Yellow Graduation Party Ideas from Crissy's Crafts
Love the food in school colors! Click through and see the cute pineapple and blueberries!




Instagram Themed Graduation Party from The Thinking Closet
Love this table runner and banner full of fun photos! Perfect to recap the year!




Graduation Themed Party from Frog Prince paperie via Kara's Party Ideas
Grad cap push pops, pirouette cookie diplomas and light bulbs filled with M&M's, I die! So cute!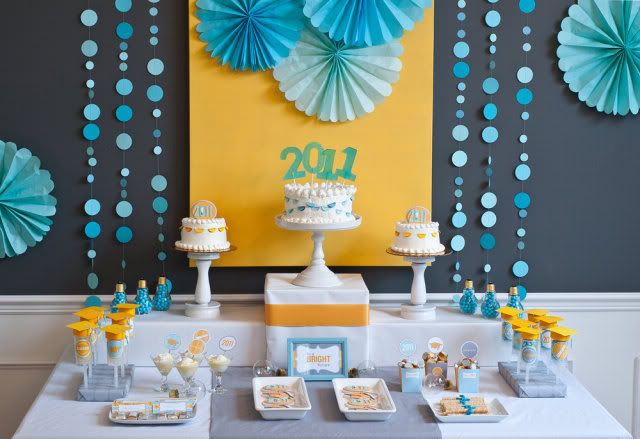 Graduation Table Setting from Celebrations at Home
The diploma napkin and graduation cap bottle are perfection!




Do you have a graduation coming up? How do you plan to celebrate?
We have decided to truncate our feed to help protect against stolen content. I apologize for any inconvenience. Please love us anyway. 🙂