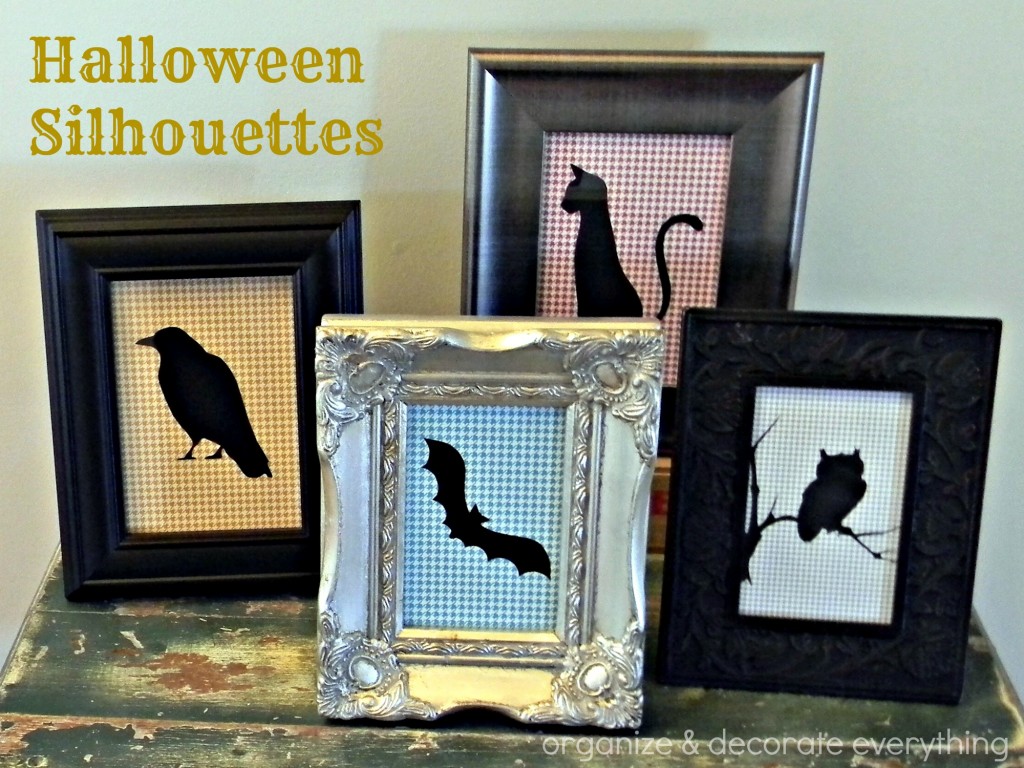 Hi Everyone! It's Leanne at Organize and Decorate Everything. I'm so happy to be here while Michelle takes time to enjoy her cute little man and the rest of the men in her family. I love decorating for the holidays and Halloween happens to be one of my favorite. While I love traditional colors I also like to break away from them from time to time. I love how these silhouettes represent Halloween but don't scream Halloween in your face.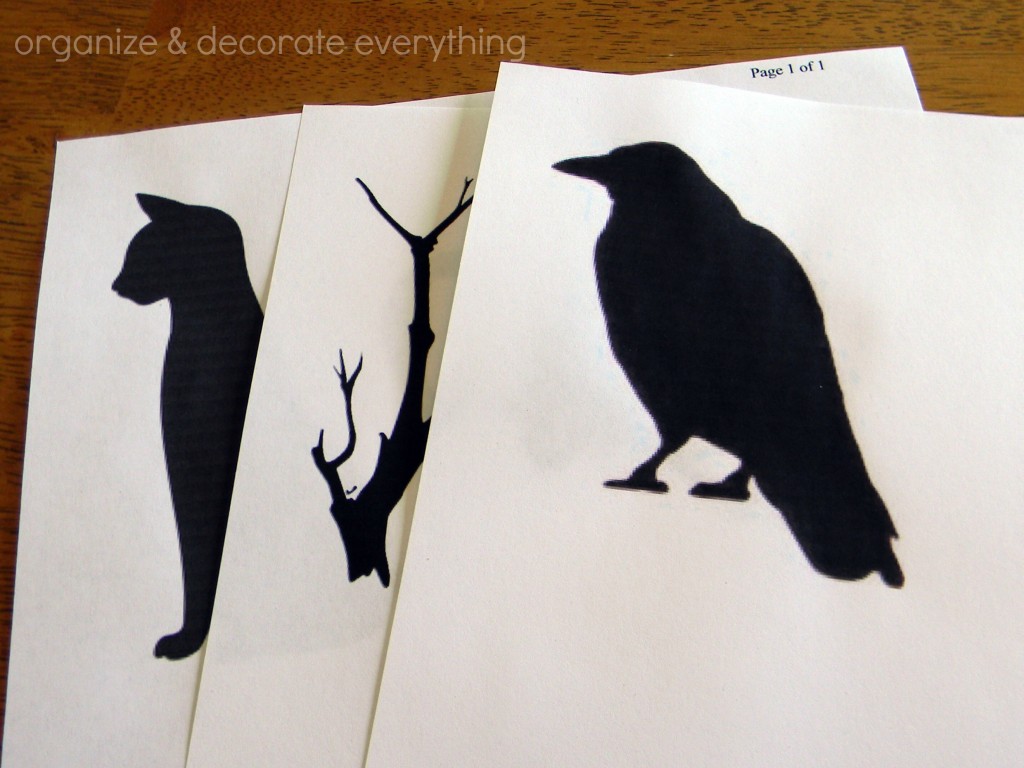 The best part is that you don't need a cutting machine or anything fancy to make them, just a computer and a printer. I've heard from my readers so many times that things were cute but they weren't able to duplicate them because they didn't have a machine. Well, I've got you covered with this project. Just google different silhouette images, size them, and print them out. Use your imagination to come up with your favorite group of images.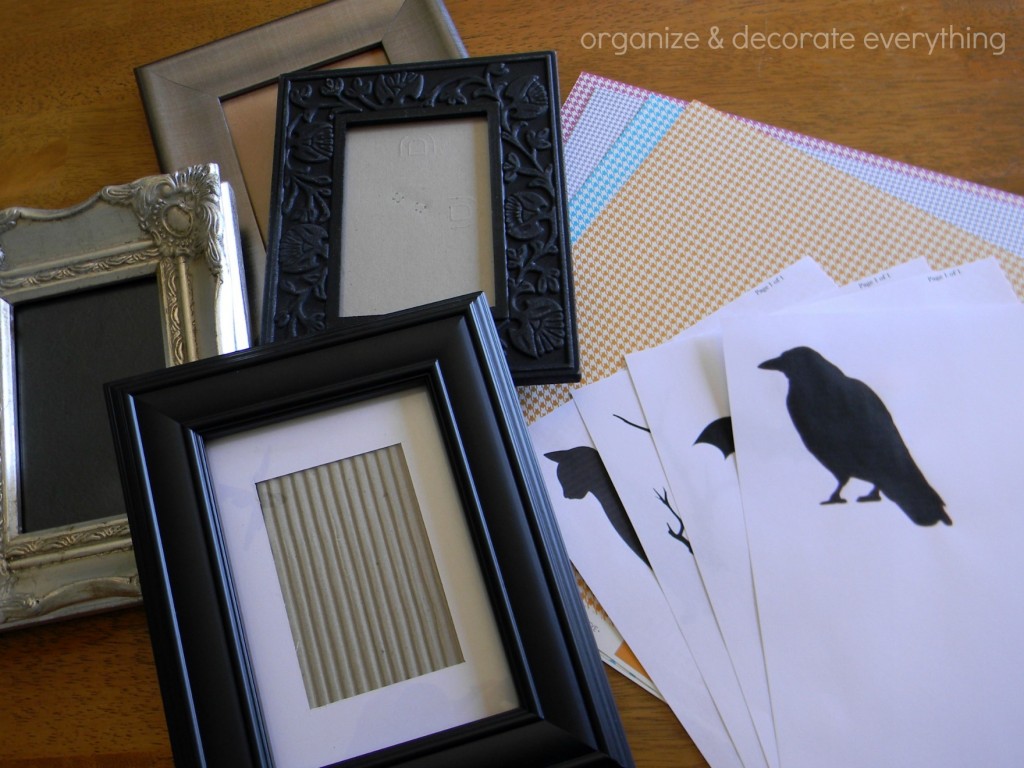 I chose scrapbook paper in different colors but the same pattern as the background for the silhouettes. Then I went through my frame stash and chose the frames I wanted to use. Yard sale frames are a good choice for Halloween decor. They don't even have to be the same color.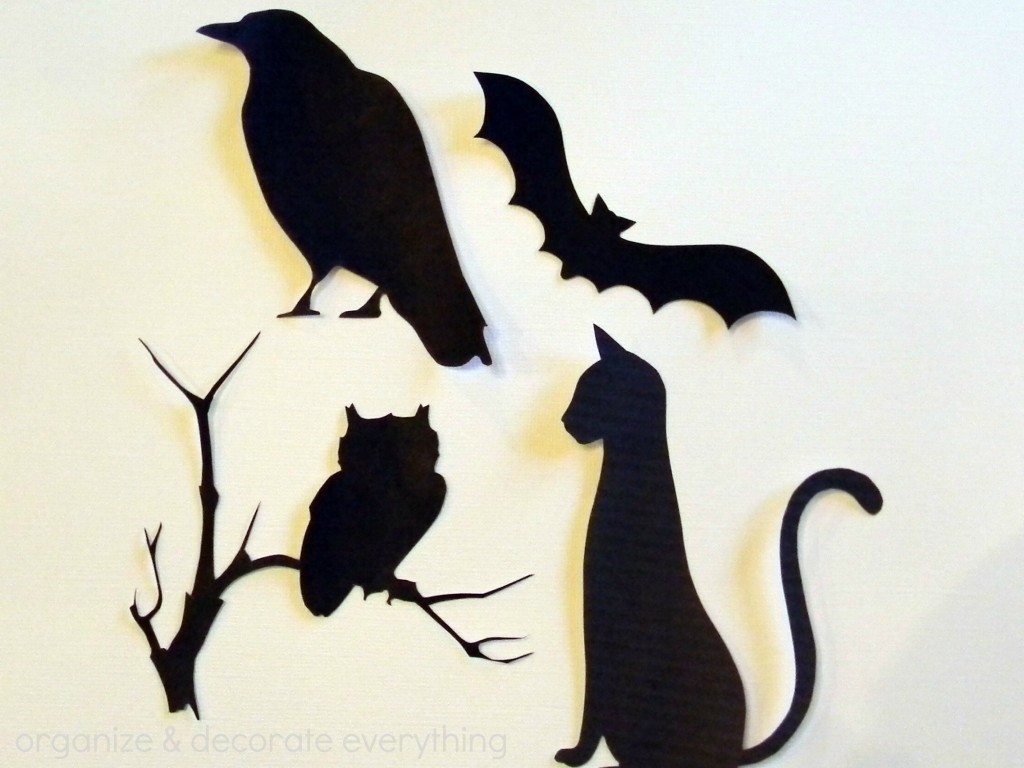 Cut out the silhouettes. I found ones with not much detail (except for the tree the owl's perched on) to make it easier.
Cut the scrapbook paper to fit the frame then glue the silhouette on the paper. I used a regular glue stick. As you might notice I trimmed the tree a bit to fit perfectly on the paper.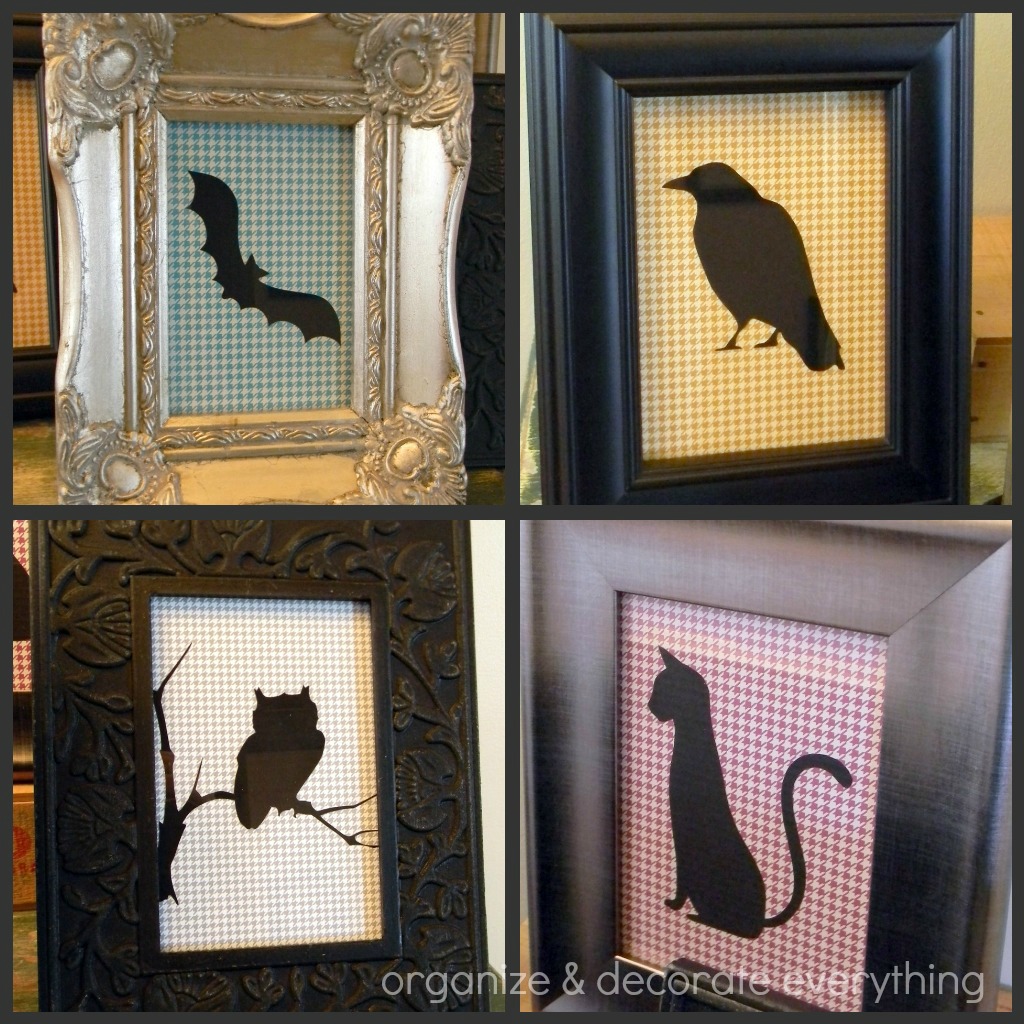 That's it! Now you have 4 framed pieces for Halloween for very little cost. Thank you for letting me share a Halloween craft with you. I know it's only August but I like to plan ahead and have all my projects finished. Here are a few more projects you might like.