I am so excited to be Blog Swapping today with Michelle! First off let me introduce myself.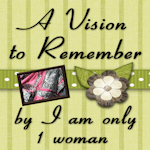 I am a stay at home mom of 2 awesome girls and one dog. They are my inspiration for sure. Everything that I have made has been for them in some way.
Here are a couple of things that I have made over at my blog:
I love to make new clothes for my girls out of old clothes.
I also made this fun Ribbon skirt for my daughter (
Part 1
,
Part 2
)

I also have many other tutorials on my blog. Make sure to stop by and check them out.

Michelle wanted me to answer a few questions:
What is your favorite crafting tool or secret weapon?
Definitely my sewing machine is my favorite thing to use. I use it almost everyday.
How many necklaces do you own?
I did not count them, but I am pretty sure over 20…I like having one for every outfit. Weird, I know 🙂
If you won $200 that must be spent on you, today, what would you spend it on?
I would probably buy clothes. That always seems to be the last thing on my list.


I also have my own

Etsy

shop. There I sell rag quilts, car seat tents, and lots of patterns. Some of the patterns I sell are rag quilts, belly band, and fabric flowers.
Thanks again for swapping blogs with me and make sure to stop by tomorrow and link up to Check ME Out Saturday Link Party Have a great day!
Thanks Bobbie for

swappin

' it up! I love that cute ribbon skirt!
P.S. Don't forget to sign up for free Tipsy updates via RSS or email.
We have decided to truncate our feed to help protect against stolen content. I apologize for any inconvenience. Please love us anyway. 🙂