Hello to everybody at A Little Tipsy!

A

HUGE

thank you to Michelle for this opportunity to introduce y'all to my blog, Treasures for Tots!



My name is Angie and my blog is pretty much a place where I create all kinds of different fun stuff for my Darling Little Stinker, Serenity.

At 3 1/2 years old, she of course knows
everything
. Not only is she a little smarty pants, but she's very funny and totally cute! The brat has got me wrapped around every single one of her tiny little fingers!

Anytime I come up with an idea it's usually with Serenity in mind. Clothing, pictures, activities, even play food!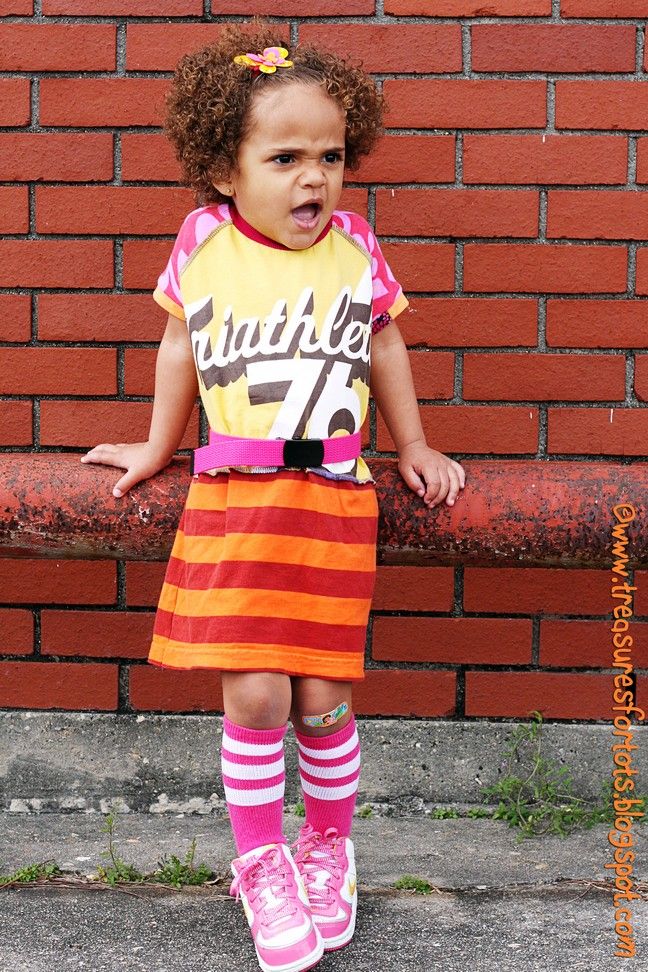 What is your favorite crafting tool or secret weapon?


That's gotta be my glue gun and my Canon 40D. I use those two everyday! My secret weapon is definitely Photoshop! I'm a amateur photographer so I make a ton of mistakes and Photoshop corrects most them - as long as I don't mess up

too

bad!



What is your favorite activity to do with your toddler?


Spending time with her! What we do changes from day to day. It's pretty much whatever she wants me to do. Read books, play with her toys, bring her shopping, make things for her, show her how to do something - it's the little things that keep both of us amused!



If you were a clothing brand which would you be and why?


That's an awful lot of work designing your own clothing brand! I know a few designers and they are busy full time - it's such a hectic schedule. I'm so much more laid back!

Even so, after a year of blogging I have quite a few projects, tutorials, giveaways, and craft parties posted on my blog!

Felt foods are one of my favorite crafts, but I want to be able to make it as quick and easy as possible! The sewing kind is beautiful, but who has that much time? Most of my felt foods involve my totally hot glue gun. But I do a little sewing too!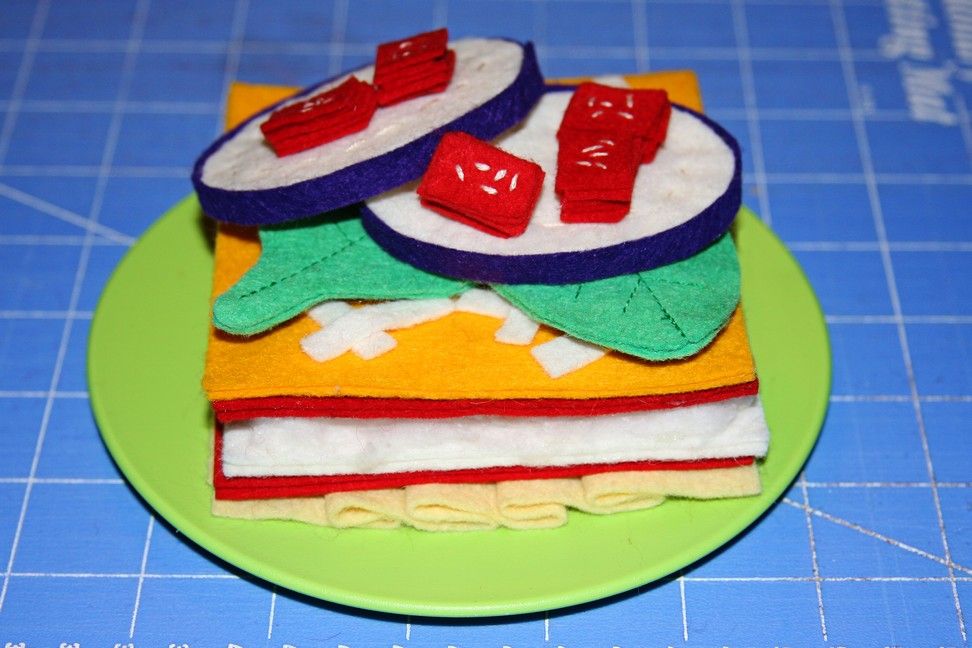 Another one of my hobbies is sewing! I really enjoy sewing - even though I'm kinda slow! I kinda just learned how do any "real" sewing. A little more than a year ago I bought my first ebook patterns from YCMT.com. Before that, I basically only knew how to sew a straight line - and yes, it was straight 'cause that's all I could do - over and over!

Ebook patterns are so
a lot
easier than traditional patterns, since they have step-by-step pictures to show you

exactly

how to sew each step! I've been sewing so much lately that I've gotten a little brave and came up with a couple of easy skirt patterns on my own! Emphasis on the word
easy
!! Nothing too complicated!

Just click on a picture to learn how to make my Jelly Roll Skirt or my fun Twirly Tee Tutu Skirt!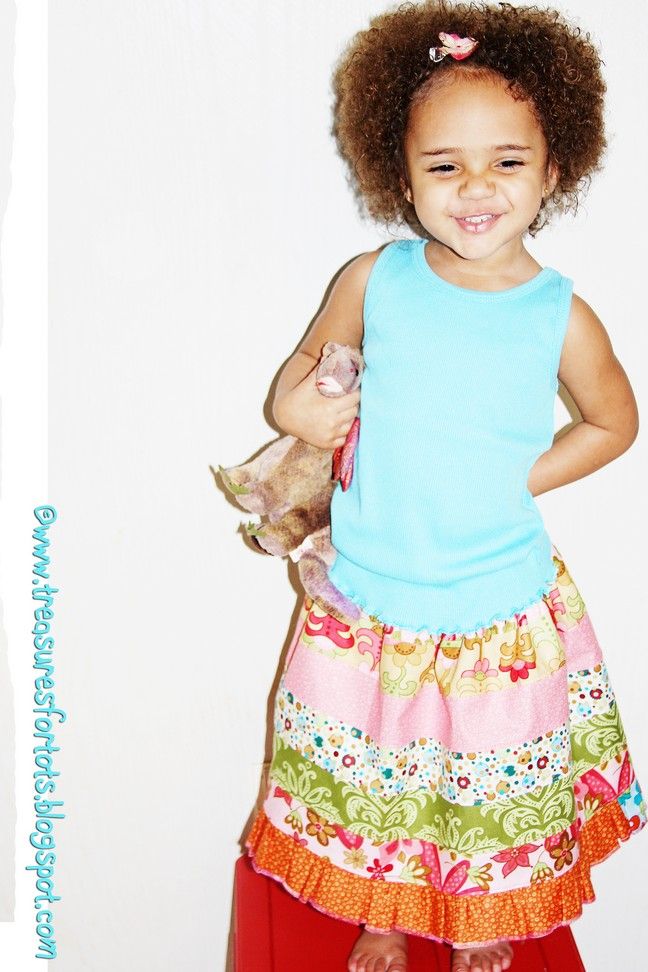 I also have an Etsy store, called Treasures for Tots. I have a Jelly Roll skirt listed in my store and some clippies. My favorite clippies to make are the mismatched ones and the BIG butterflies! I still have a few other things I want to list in my store, like Serenity's favorite necklace the Fairy Catcher!

Click Serenity's picture to learn how to make one!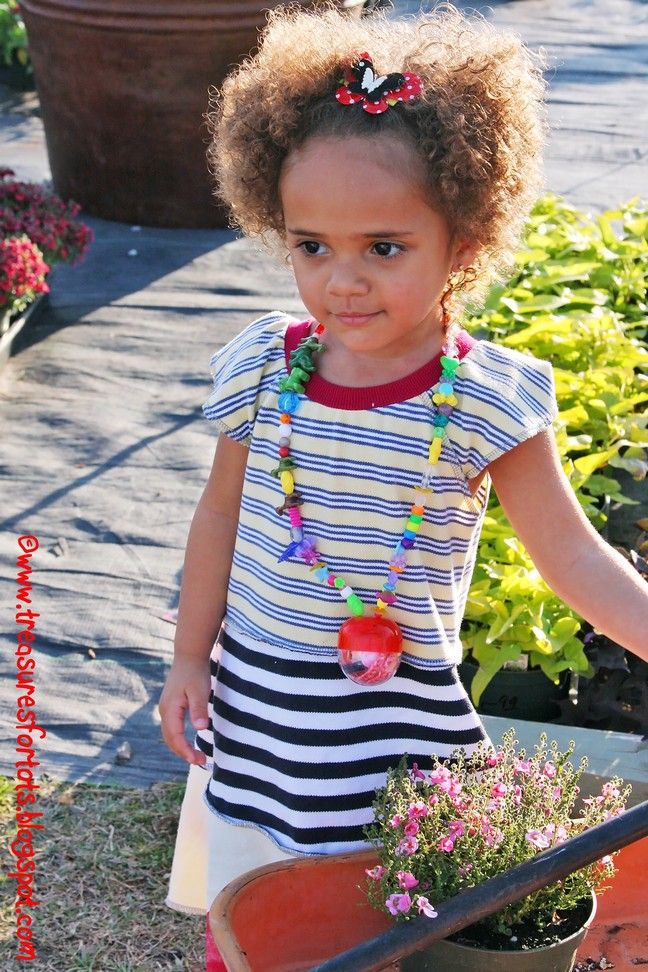 I've posted a few yummy recipes too -

maybe

something you never tried before?!! I'm from South Louisiana, so I just had to blog about my delicious Jambalaya recipe - I promise that you'll love it! I also show you how I make Spam Musubi! You don't know what that is? Well check it out by clicking on the picture below!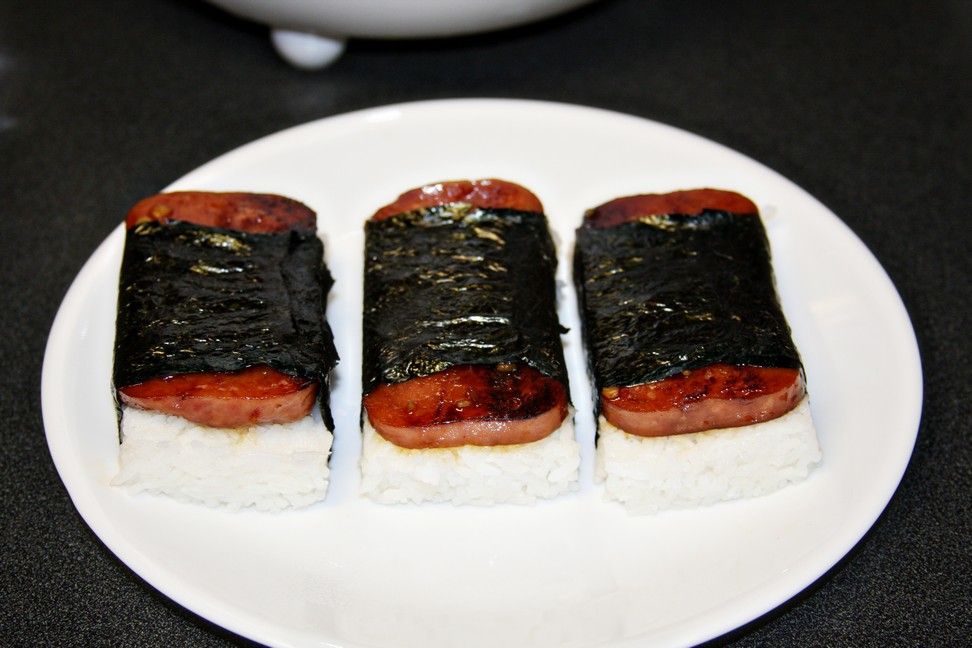 I have lots more tutorials on my blog, along with a few more recipes, a crafty party every Thursday called Thursday's Treasures where you can link up anything creative you've been doing, and GIVEAWAYS too!

So don't forget to stop by Treasures for Tots to take a look-see around and maybe show a little love by posting a comment or two too!

Thank you Michelle for allowing me to say hello to your awesome readers!!



Have fun!



------------------------------------------------------------------------

That felt food is oh so fun and if it involves a glue gun I can totally rock it. I am in love with the tutu skirt. Can I wear it? Ok, maybe I will have to be patient and wait until I have a little girl. Thanks Angie for swappin' it up with me today!

P.S. Don't forget to sign up for free Tipsy updates
via RSS or email.